Aconcagua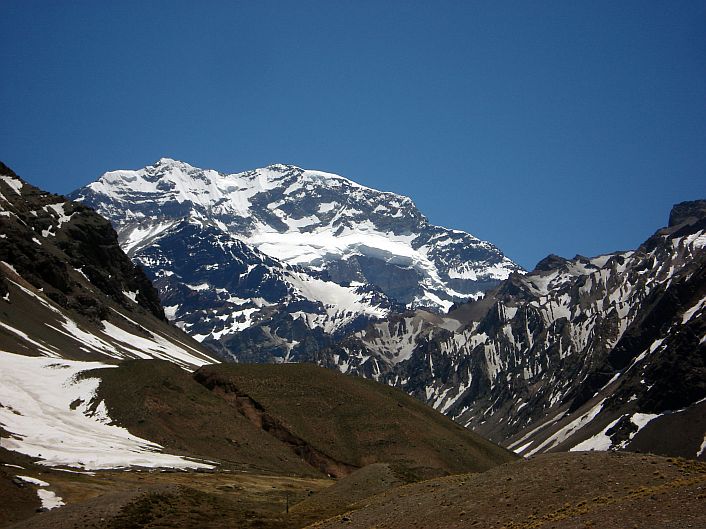 Aconcagua is the highest point on the South American continent, and the tallest mountain in the Western Hemisphere. Its height is 22,841 feet (6,962 m.) above sea level.
It is a volcanic mountain located in the Andes of west central Argentina, near the border with Chile. It is believed that in the past it may have been as much as 1,000 feet taller, but through time the upper part has crumbled away.
The most popular route up the mountain is not technically difficult and is considered in mountaineering terms as just a "walk up."
This makes it a good choice for your first time to high altitude, but for the same reason it is often underestimated by climbers, which has led to serious injuries and deaths. The bottom line is nothing is easy at exreme altitudes. There are some technical mountaineering routes as well, the best known of which is the Polish Glacier.
The first recorded ascent was made in 1897 by a British expedition led by Edward Fitzgerald. There is some disagreement as to the origin of the mountain's name, however the most likely is from the Quechua word "Anco Cahuac," which means "White Sentinel."
The Rio-Aconcagua is a river which begins in the mountains west of the volcano and flows about 120 miles west to the Pacific Ocean.
Return to Seven Summits from Aconcagua
Weather for Aconcagua