Dhaulagiri
Dhaulagiri is the seventh highest peak in the world, at 26,795 feet (8,167 m.), situated in Nepal. Its name comes from the Sanskrit "Dhavali giri," meaning "White Mountain."
It was initially thought to be the world's highest mountain after its discovery in 1808.
It was first climbed by a Swiss Austrian team, including Kurt Diemberger, Peter Diener, Albin Schelbert, with Sherpas Nawang Dorje and Nima Dorje of Nepal on May 13, 1960. They climbed the Northeast Ridge, today's normal route.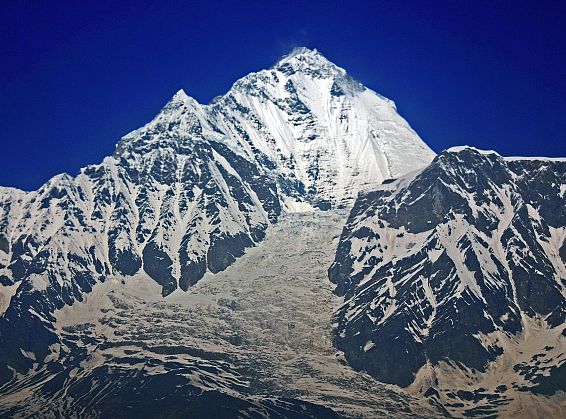 The normal route to reach the summit is considered a reasonable climb with moderate avalanche dangers, and only short difficult or technical climbing sections.
In 1969 an 11-man US expedition led by Boyd Everett attempted the unclimbed knife-edged Southeast Ridge of the mountain, despite none of the team having Himalayan experience. At 17,000 feet (5,1818 m.) six Americans and two Sherpas were bridging a 10-foot-wide crevasse when a massive avalanche overcame them, sweeping all away except Louis Reichardt. It was the worst disaster in Nepalese climbing history up to that time.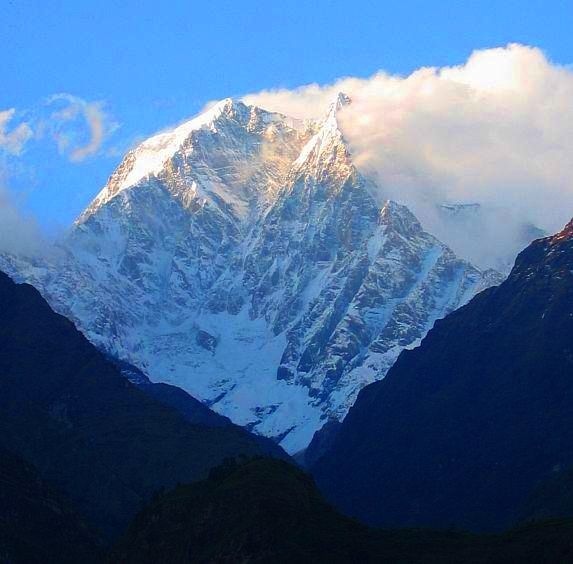 From Dhaulagiri return to Highest Mountains