Makalu
The world's fifth highest peak, Makalu stands in the Himalaya about 10 miles southeast of Mount Everest, near the border between Nepal and Tibet.
Its size alone is impressive, and the shape of a perfect pyramid makes this mountain all the more spectacular. Its sharp, ridged, snow-covered peak rises 27,825 feet (8,481 m.). In 1955, French mountaineers led by Jean Franco became the first men to reach the top.
The name of the mountain was probably taken from the Sanskrit word Maha-Kala, which means "Big Black." This also was an alternate name for Shiva — one of the important gods of Hinduism. Shiva, though basically an evil deity, is at other times gentle and kind-hearted.
The mountain has another name in the local dialect, Kumba karna, which means "The Giant."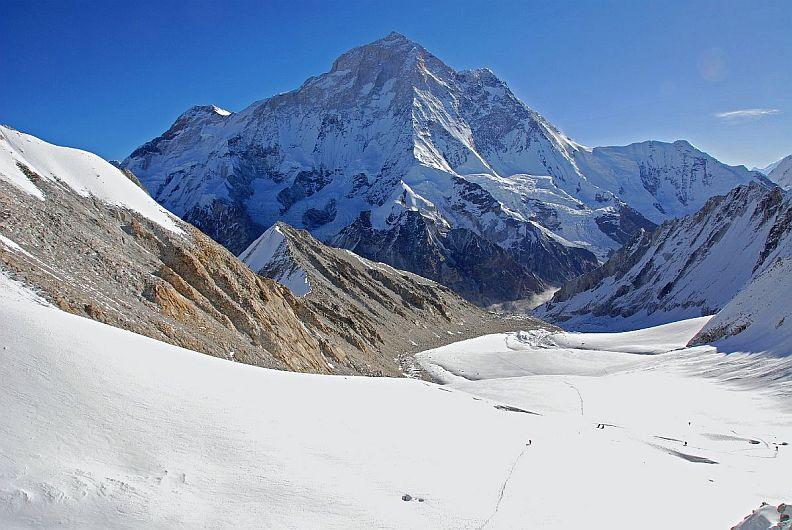 Return from Makalu to the Highest Mountains