Manaslu
Located in the Himalayas of Nepal, Manaslu stands at number eight of the world's highest mountains. The name is derived from the Sanskrit word "Manasa" meaning "Mountain of the Spirit." The mountain stands proudly at 26,759 feet (8,156 m.) above sea level.
After several failed attempts T. Imanishi of Japan and Gyalzen Norbu, a local Sherpa, made the first ascent in 1956 — in an expedition led by Yuko Maki; it wasn't climbed again until 1971. Charlie Mace made the first American ascent of the mountain in 1997.
The route up the mountain is of moderate technical difficulty. However, like all extremely high peaks you will have to contend with the lack of oxygen, extreme cold, and avalanches.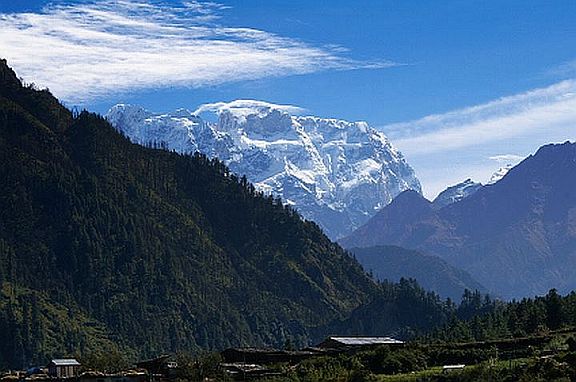 Return to Highest Mountains from Manaslu