Shishapangma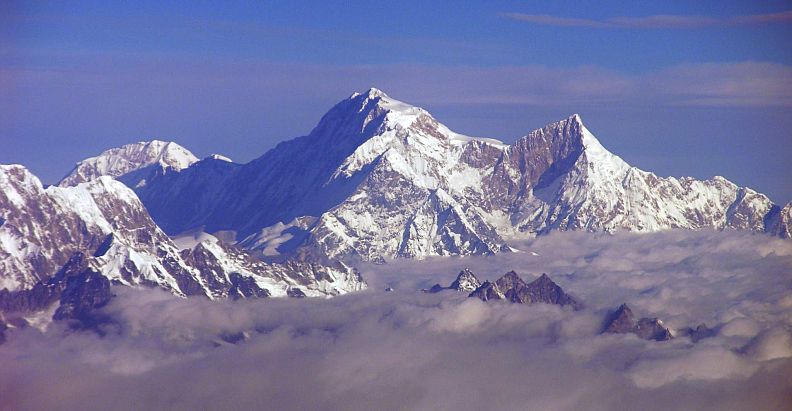 Shishapangma is the fourteenth highest mountain in the world, and the shortest of the 8,000 meter peaks. It reaches an altitude of 26,289 feet (8,012 m.).
It is the highest peak of the Jugal Himal, and looms over many lower surrounding peaks. It is located almost due north of Kathmandu, on the Tibet side of the border.
The name means "crest above the grassy plains."
The peak was first climbed on May 2, 1964 by a Chinese expedition led by Xu Jing. Although the shortest of the 8,000ers, it was the last to be conquered.