The Pyrenees Mountains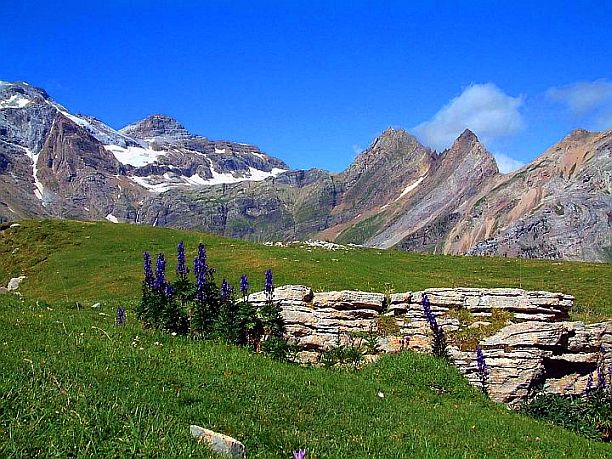 The Pyrenees is a chain of mountains that forms a natural barrier between France and Spain. They extend from the Bay of Biscay to the Mediterranean Sea, a distance of about 270 miles. They cover an area of over 20,000 square miles. Their average height is only 3,500 ft (1067 m.), but many peaks in the central ranges rise to over 10,000 feet above sea level. The highest point is Pico de Aneto at 11,168 ft (3,404 m.).
Glacier fields are found on the northern slopes of the mountains. Minerals found in these mountains include iron, lead, silver and cobalt. Beautiful forests of fir, pine and oak cover the slopes of the mountains.
On the south slope of the Eastern Pyrenees is tiny Andorra, one of the smallest countries in the world. Its capital, Andorra la Vella, is the highest capital city in Europe, being at an elevation of 3,356 ft (1023 m.).
I used to have a Great Pyrenees, which is a famous breed of large white dog that comes from these mountains.
Return to Mountain Ranges from The Pyrenees